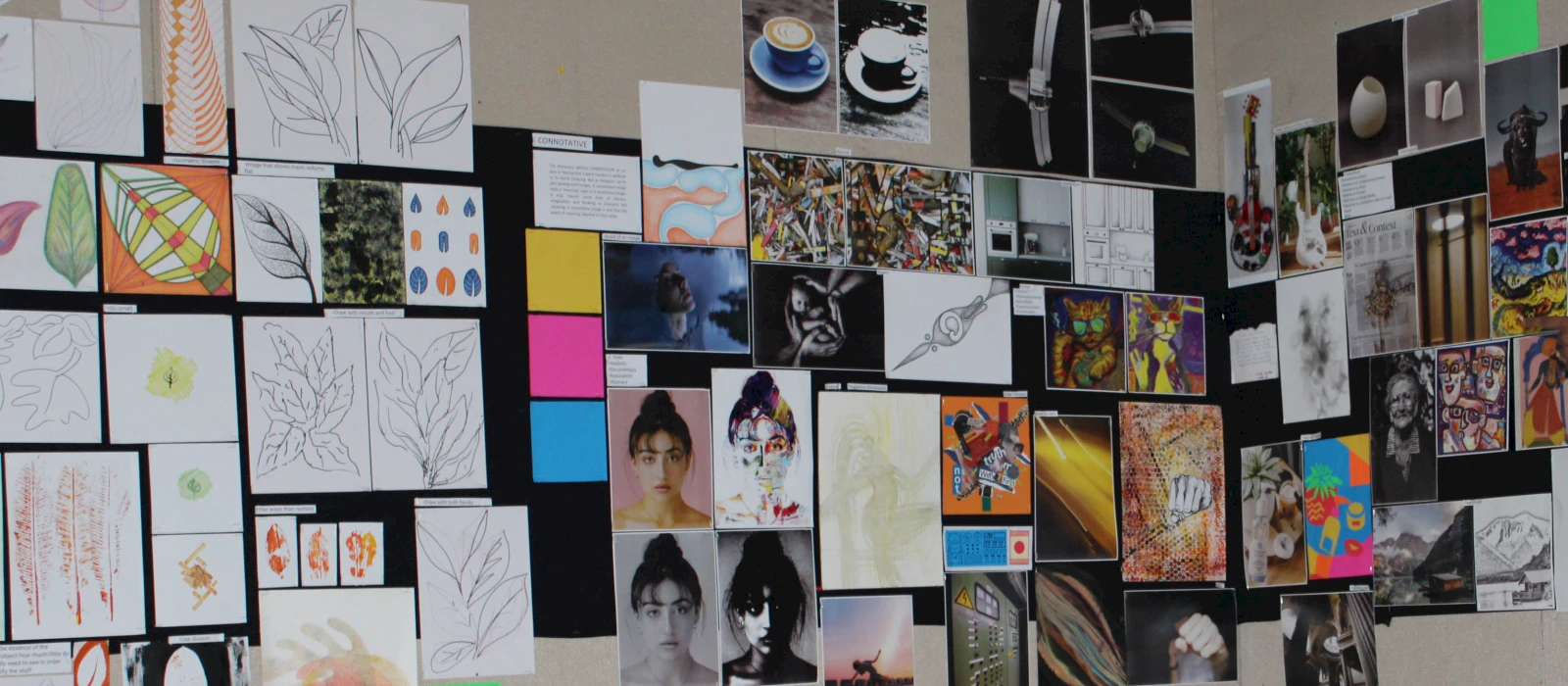 Bachelor in Design
Bachelor of Design is a 4-year, future-oriented, trans-disciplinary program that uniquely curates knowledge and skills from Social Sciences, Arts, Engineering, and Management into Design. It provides a choice-based streaming system, allowing students to specialise in Experience Design (UI-UX), Product-System Design, and Visual Communication Design.
Vikash Kumar
+91-84484 30531
design@snu.edu.in
Overview
Globally, Design as a field of study has evolved as an independent discipline in practice and academics. There is a growing demand for Design undergraduates in India and abroad, so much so that it has become one of the most sought career paths in recent years. The Indian design sector is growing at 23%-25% annually and is further expected to accelerate by integrating design curriculum with school education. The Department of Design undertook a year-long extensive and intensive consultation process to understand the changing landscape of Design in the 21st Century. It involved several prominent Indian and global Design experts & visionaries both from academia and industry. The Bachelor of Design (B. Des.) program at Shiv Nadar IoE assimilates all the wisdom and insights gained from the process. The key highlights of the program make it stand out compared to other such programs offered in the country.
Focus on Human-Centered Design (HCD): Human-Centered approach to Design elucidates that the program is focused on designing for people and society. This approach allows designers to co-create better solutions by considering people's needs not as individuals but as societies with complex, systemic problems.
Future-Oriented Curriculum: Designers in the 21st Century are entrusted with increasingly complex and impactful challenges. These challenges require future-oriented courses (like Artificial Intelligence, Machine Learning, Virtual and Augmented Reality, etc.) and a set of future core competencies (like co-creation).
Integration of 3DEXPERIENCE platform from Dassault Systèmes: Shiv Nadar IoE is home to an advanced and futuristic software platform from Dassault System that is integrated into design courses and projects of the B. Des. program. This is particularly very useful for students of the Product-System design stream.
Choice-based Streaming and Specialisation Options: The program allows students to pursue their desired streams (for B. Des. Degree), and specialisations (for Integrated B.Des. – M. Des. Degree) by selecting from a range of elective courses.
Vibrant and Multidisciplinary Ecosystem: Design programs relevant to the 21st Century must be centred on human well-being and quality-of-life issues, which must draw on the entire range of human knowledge and wisdom. The vibrant and multidisciplinary ecosystem of CCC (Common Core Curriculum) and UWE (University Wide Electives) courses links students with sciences, arts, and technologies available on its campus and through SNIoE networks.
Low Faculty-Student Ratio: We offer an exemplary learning environment built on a close interaction between those who teach and those who learn. Our approach respects the understanding of design education as mutual learning and of the apprentice-mentor relationship and proximity to the real world of service that once gave Indian design education the strength to emerge as a global model.
B. Des. program prepares students for design practice in Industry where they are required to take multiple roles but excel in any one domain. To support this requirement, choice-based streaming options are available where a student may choose elective courses from the following domains of Design:
Experience Design (UX/UI): The stream offers courses for the 21st Century that consist of a variety of courses like user experience design, IoT, interface design, information design, intangible interfaces, 3D modelling for virtual reality and augmented reality. The stream aims to train the students with a skill set of industry and future-oriented careers.
Product – System Design: A product is not only an artefact in isolation but emerges as part of a system, culture, or environment. Product – System Design stream offers courses that enable students to take the system thinking approach to design and develop products which always appear as a part of the system or environment. Few of the courses in this stream are Smart Product Design, tangible interfaces, Mobility Design and system approach to product development.
Visual Communication Design: The courses of the stream enable students to equip themselves with a set of skills to emerge as a communication designer with the understanding of visuals – their meaning and role in various communication mediums. This practice-oriented stream offers courses like interface design, campaign design, packaging design and animation.