THE OFFICE OF THE REGISTRAR
Location: D012 (D Block, Ground Floor)
The Office of the Registrar supports the students, faculty, and staff of the University by performing a wide spectrum of functions related to student services, keeping records, and academic administration. The Registrar is the University's nodal point for interfacing with the statutory bodies and the state/central governments. There are four members in the Office of the Registrar.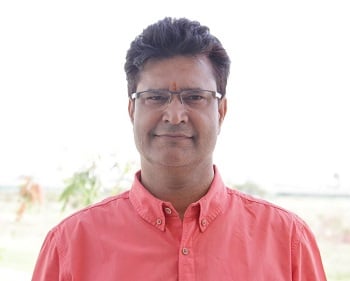 Mr Sudhir Naudiyal
Registrar, Shiv Nadar Institution of Eminence Deemed to be University
Email id: sudhir.naudiyal@snu.edu.in
Tel: 0120-7170100, Ext. 211
Mr Sudhir Naudiyal is a postgraduate in commerce in Education Management, and also has a professional Law degree. With a professional experience of 34 years in educational institutions, he has worked in various capacities including HR, Administration, Legal, and Finance & Accounts.
Mr Naudiyal has proven expertise in handling complex issues involved in running educational institutions, specifically related to statutory approval process and compliances within the legal framework, essentially covering all aspects of academic administration.
email ID: registraroffice@snu.edu.in
THE TEAM OF THE OFFICE OF THE REGISTRAR