UN Sustainable Development Goals Reports
Sustainability Initiatives
Leading by example, the university has set up infrastructure to promote the use of solar energy. The university has a very audacious plan to increase its solar power production to reduce the use of non-renewable sources. As part of this initiative, the university will increase its solar energy production to 1150 KW by 2023-end.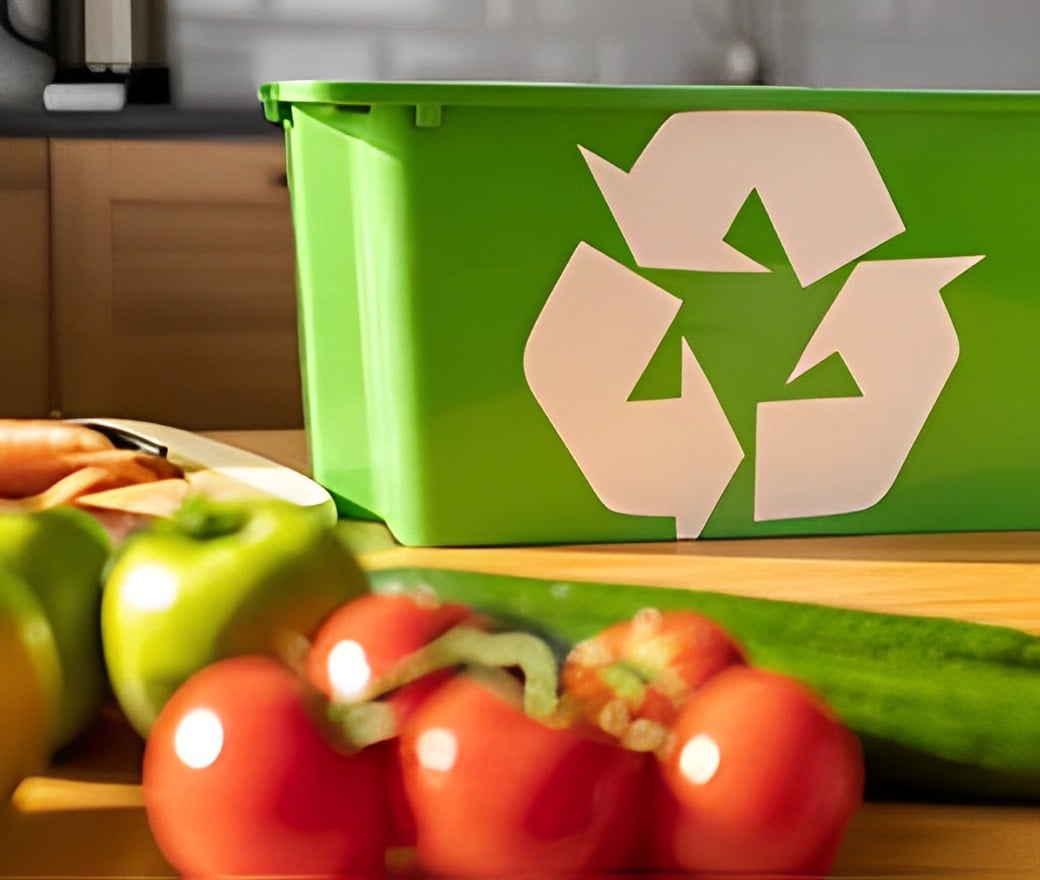 Food waste management and organic food on campus
Shiv Nadar IoE has a comprehensive and documented food waste tracking system that ensures measurement and monitoring of food waste from each level i.e. production, handling and storage, processing, distribution.
Organic produce is sourced from a local organic farm, Jaivik Farms, situated within 15 miles of Shiv Nadar University campus ('jaivik' means 'organic' in Hindi). Produce from Jaivik is procured on a weekly basis and used in preparing meals that are served on campus. An exciting, new, community-led food initiative is in progress.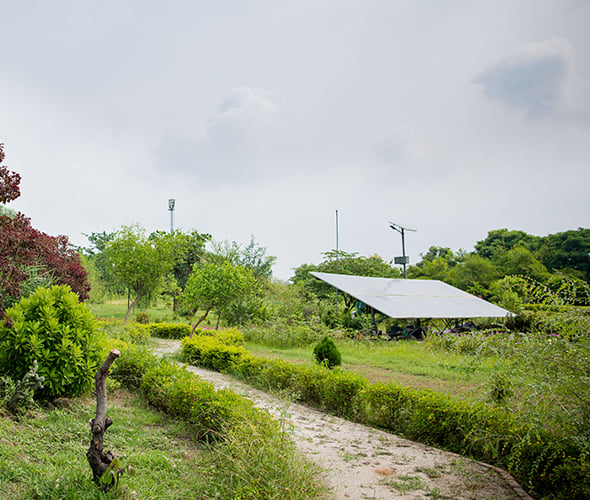 Solar energy
The university has a very ambitious plan to increase its solar power production from its current 430 KW capacity to 1150 KW by December 2023. This will reduce the use of non-renewable sources of energy by 30-35 percent.
Energy saving strategies
Shiv Nadar University is committed to judicious energy usage and energy optimization. We review energy use on a continual basis and identify the opportunities for improvement which are then implemented. A full analysis of energy consumption is reported on a monthly basis in the "Energy Performance Index Report" (since 2019). Taking 2019 as the base year for comparative analysis, this report documents the consumption of energy in each building. Accordingly, corrective measures are taken to reduce wastage on a continuous basis.
Shiv Nadar University Energy Consumption Analysis and Energy Conservation Plan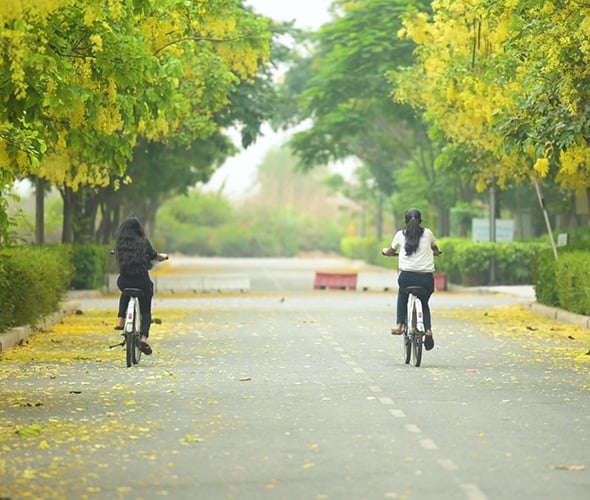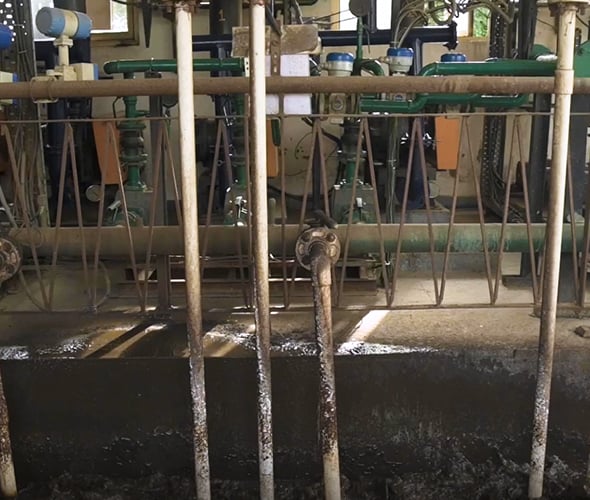 Sewage treatment with latest technology
Shiv Nadar University has sewage treatment plants with the latest technology. The sewage water is treated with Membrane Bio Reactor (MBR) technology. The treated water is also passed through a UV reactor before storing it in a treated water tank.
Sustainable buildings
All buildings in the university campus are certified by the Indian Green Building Council (IGBC) or Leadership in Energy and Environmental Design (LEED). Several buildings, including the 120,000 square ft. sports complex are LEED Gold certified and several others are awaiting gold certification.
The main feature of sustainable building are
Energy Efficiency.
Renewable Energy Generation.
Water Efficiency.
Stormwater Management.
Superior Indoor Environment.
We have all these features built into in our building design; our practices to operate these buildings are towards conservation and sustainability.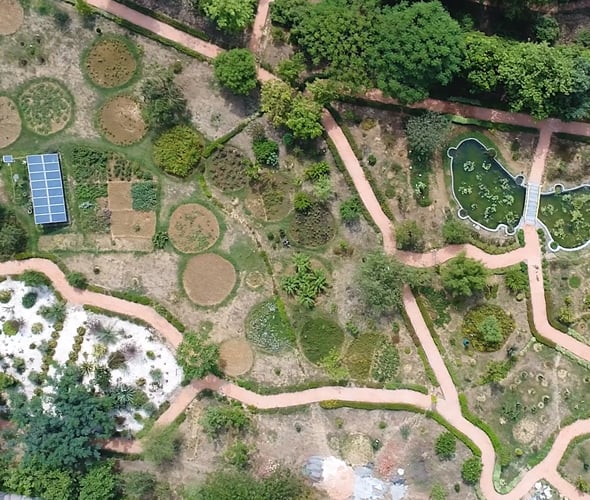 Carbon footprint
We measure our carbon footprint for Scope-1 (Direct emissions), Scope-2 (Purchased electricity), and Scope-3 (Indirect emissions). Taking the cumulative value of the carbon footprint (CFP) for Scope 1, 2, & 3 together, we have achieved 30% reduction in CFP in 2021-2022 as compared to the base year 2019-2020. Energy usage is monitored in every building and a detailed "Energy Performance Index Report" is generated every month. Accordingly, corrective measures are taken.
Adoption of Green Area
Shiv Nadar Institution of Eminence signed a Memorandum of Understanding (MoU) with the Greater Noida Industrial Development Authority (GNIDA) on June 2, 2019. Under this MoU, the University has agreed to adopt the green area on behalf of GNIDA. This area is called Veer Savarkar Chowk.
Since then, we have developed and maintained the green area, cultivating flower beds, trees, shrubs, and community gardens. Besides, we have regularly maintained the area by raking leaves, picking up litter, removing graffiti, pulling weeds, and bearing the total cost of this maintenance.
To date, we have planted 160 trees, 1107 shrubs, and 575 sqm of grass with a survival rate of 95%.