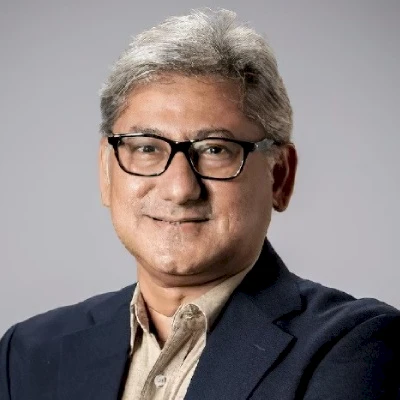 Dr Bibek Banerjee
Director on the Governing Board
Contact Information
Bibek Banerjee
Dr Bibek Banerjee is the Dean, School of Management & Entrepreneurship; Dean, Academy of Continuing Education; and Director, Strategic Planning. He, along with the University's leadership team drives efforts to build Shiv Nadar University as an outstanding research-driven, multidisciplinary institution, and also develop a world-class management school.
Prior to joining the University, Dr Banerjee has served as the Senior Dean of Strategic Initiatives and Planning at the Ahmedabad University. He has earlier been Director General and Academic Mentor of the Institute of Management Technology (IMT) Group, spread across Ghaziabad, Dubai, Nagpur, and Hyderabad campuses, where he led IMT Ghaziabad in becoming the 4th B-school in India to secure the coveted AACSB business accreditation.
Dr Banerjee is a former Professor of Marketing and Economics, at IIM Ahmedabad (IIMA), where he chaired and led the Marketing Area, co-founded the Centre for Research in Retailing, created and led IIMA's successful collaboration with Duke University in the area of Executive Education during his 18-year tenure. Dr Banerjee has also held visiting professor positions at several international universities around the world and is an honorary Director of the Academy of Indian Marketing (AIM), an academic and professional think-tank that promotes impactful scholarship and faculty development in marketing. He has also successfully incubated companies in education and technology.