Shiv Nadar University's 2023 Faculty Professional Development Program marks the completion of its first year as an Institution of Eminence
Opening the program on July 31, 2023, Vice-Chancellor Dr. Ananya Mukherjee, said, "Faculty is the pillar of any academic institution. It is therefore critical that we come together as a faculty community to reflect on the work we do as researchers, teachers and colleagues. It is with this purpose that the university offers its faculty a professional development program. Since I joined as Vice-Chancellor in 2022, I have been collecting questions that the faculty colleagues have brought to me. The FDP sessions were designed to respond to some of those questions"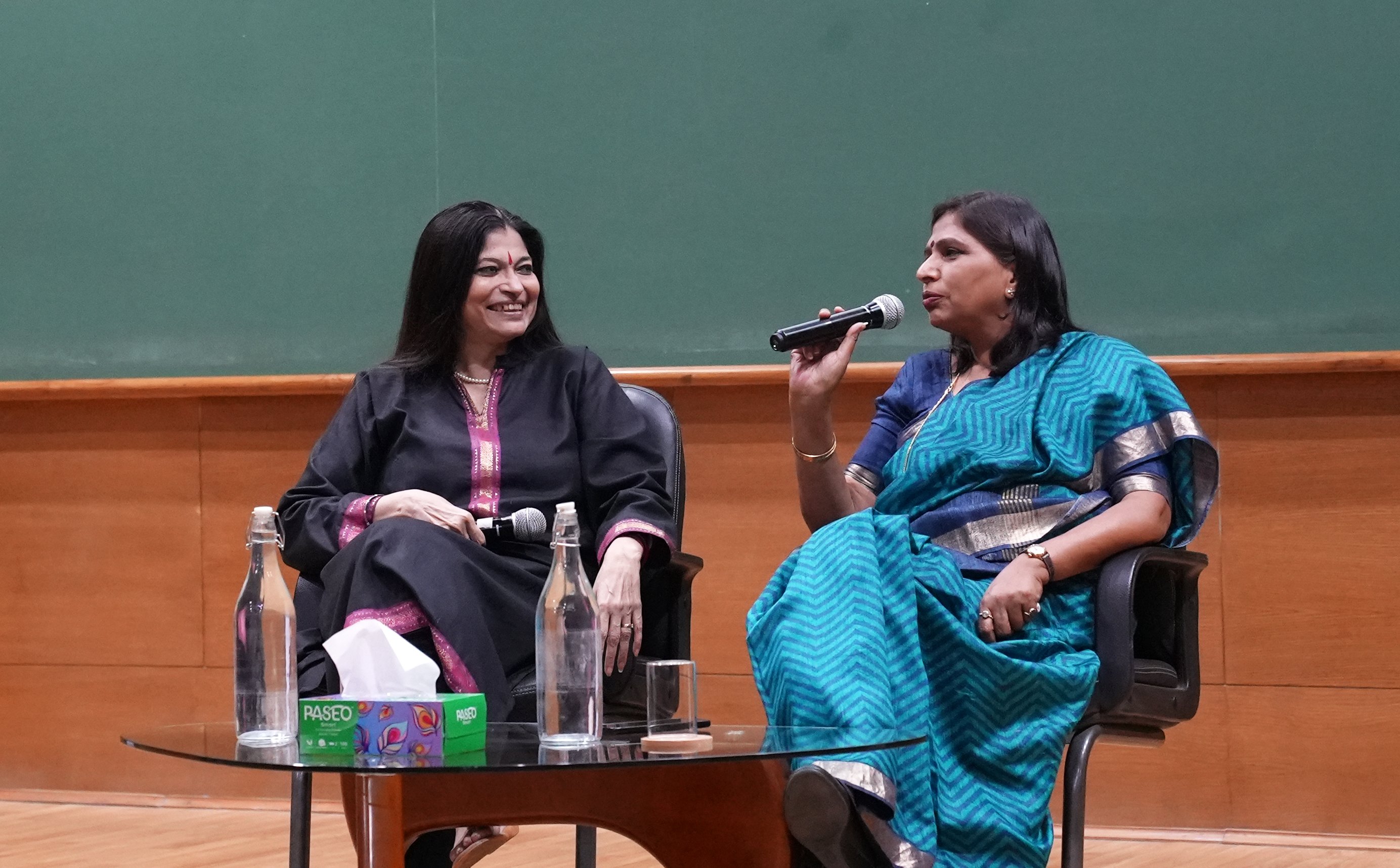 The carefully curated programme saw the five days divided into the crucial issues of gender sensitisation and mental health; teaching and mentoring; key processes of the university, such as the development of curriculum, development of international collaboration; research, creativity, and scholarship; and ranking and reputation.
Some of the external guests who addressed the faculty included, Dr. Anish V Cherian, Associate Professor, National Institute of Mental Health and Neuro Sciences, Bengaluru; Prof. Utpal Banerjee, Irving, and Jean Stone Professor at the University of California, Los Angeles; Prof. Anil Sahasrabudhe, Chairman, National Board of Accreditation; Prof. T.G Sitharam, Chairperson, AICTE; Prof. Ravinder Kaur, Professor Emerita of Sociology, Indian Institute Of Technology Delhi; Dr.Ashwin Fernandes, regional director for Africa, Middle East and South Asia at Quacquarelli Symonds (QS) and Dr. Pankaj Mittal, Secretary General, Association of Indian Universities.
Dr. Rajeev Kumar Singh, Associate Dean, Academics and Associate Professor, Department of Computer Science and Engineering, School of Engineering kicking off the programme said, "The FPDP provides a platform to allow faculty from across the Schools to come together, hear about the university's path forward, and to share their experiences and concerns and recognise their differences and their commonalities. This is critical for our deep commitment to multidisciplinarity and interdisciplinarity".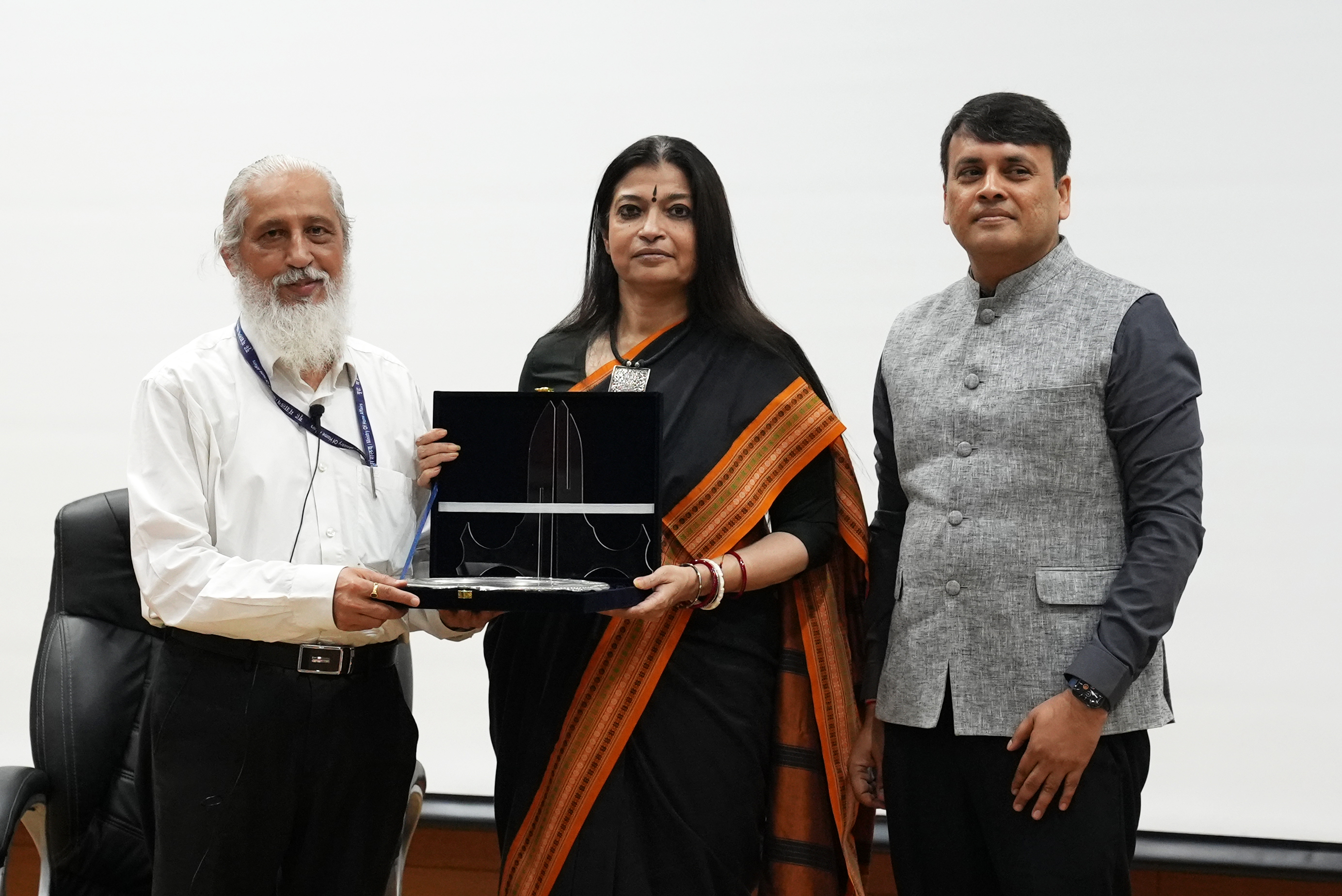 Two important topics were addressed on the opening day. In the morning session, the Internal Complaints Committee (ICC) session on gender sensitisation, saw Dr. Paromita Goswami, ICC Chair; Dr. B. Balamurugan, Associate Dean-Student Engagement; Aadya Kaktikar, Dr. Pooja Malik, and Madhavi Tadiparthi, Gender Officer taking the attendees through the agenda, reach and responsibilities of the ICC. The session also saw a performance on what constitutes sexual harassment. Later in the day, Dr. Cherian explained the importance of creating a safe, secure workplace. He added that everyone needed to look out for signs of psychological distress and work with each other to address issues of suicide and maintain good mental health.
Prof. Utpal Banerjee, delivering his lecture on 'Construction and deconstruction: A comprehensive research programme for the early undergraduate education,' explained how a systematic engagement with research for early undergraduates can fundamentally transform their learning and subsequent careers. As Shiv Nadar University already has a research-focused curriculum, he discussed the university can further enhance this aspect to emerge as a leader in undergraduate education.
On the second day of the programme, Prof. Anil Sahasrabudhe held the audience in wrapped attention. Prof. Sahasrabudhe, Chairman of the National Board of Accreditation (NBA) explained the opportunities and challenges for Indian universities in the days ahead. Explaining the nuances of the National Institute Ranking Framework (NIRF), Prof. Sahasrabudhe said that the rankings will provide opportunities for universities to compete with top universities across the world. Later, in a discussion with Prof. Ananya Mukherjee, Prof. Sahasrabudhe said new categories are being created in the ranking framework where students will be able to generate personalised rankings based on their priorities for choosing a university.
"This was a learning experience for me. This was the very first FPDP in my career. I got a clear idea of the vision and the direction the university plans to move forward after this five-day-long event. This will help in aligning my teaching and research towards the aims of the university," said Dr. P. C. Saidalavi, Assistant Professor, Department of Sociology.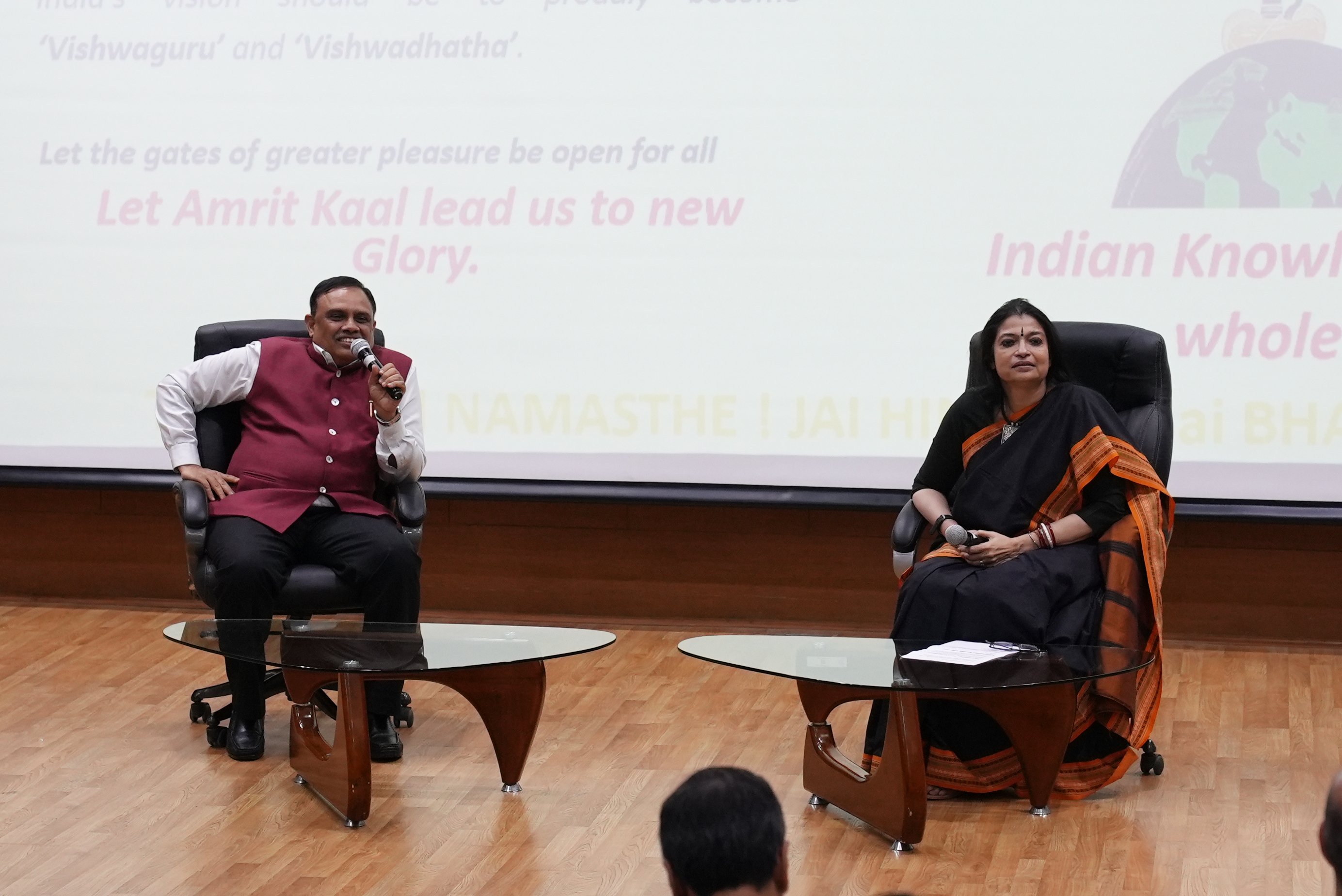 Professor TG Sitharam, Chairperson of AICTE who spoke next explained the role of the statutory body in technical and management education and said, "In the era of disruptive innovation the government's support has made AICTE lead transformative initiatives in India." Explaining the various avenues for researchers and faculty made available by AICTE, Prof. TG Sitharam took the audience through the various offerings of AICTE.
"The FPDP made it possible for all of us to look inward and it is heartening to note the progress of the university on various parameters. The sessions were eye-opening and made us think of pathways that each of us can take that lead towards creating a global impact," said Dr. Dolly Sharma, Head, Department of Computer Science and Engineering.
Day 3 of the event saw the office of the Dean of Academics presenting the process for developing programmes and curriculum. Dr.Ankur Mehra and Dr.Shabana Mitra who are Assitant Deans led the very critical discussions in this session.
"The FPDP was an important exercise that allowed faculty from different departments to interact with each other on subjects of common interest as well as to familiarise themselves with developments in other schools and aspects of university administration. It was also an opportunity for the leadership and the faculty to apprise each other of the requirements of a growing and ambitious young university in terms of teaching, research, mentorship, gender sensitization, rankings, and internationalisation among other things," said Dr. Jabin Thomas Jacob, Associate Professor, Director, Centre of Excellence for Himalayan Studies.
One of the most awaited presentations was when the Deans took the stage to update the faculty on the latest research and new pedagogical practices undertaken for interdisciplinary research.
"I found the session on the school's overview, steered by the Deans, quite engaging and informative. It unpacked the rich multidisciplinarity that we endeavor to nurture as a University and the insightful research that our colleagues are doing across various departments. Going forward, I hope that we are also able to capture the multifarious pedagogical practices that inform various schools in the sessions planned for the next iteration of the FDP. Also, it gave a platform to discuss pedagogical, logistical, and institutional concerns, as a collective which was enabling, of course, we can work towards more of it in the next round," Dr. Sruthi Muraleedharan, Assistant Professor, International Relations and Governance Studies.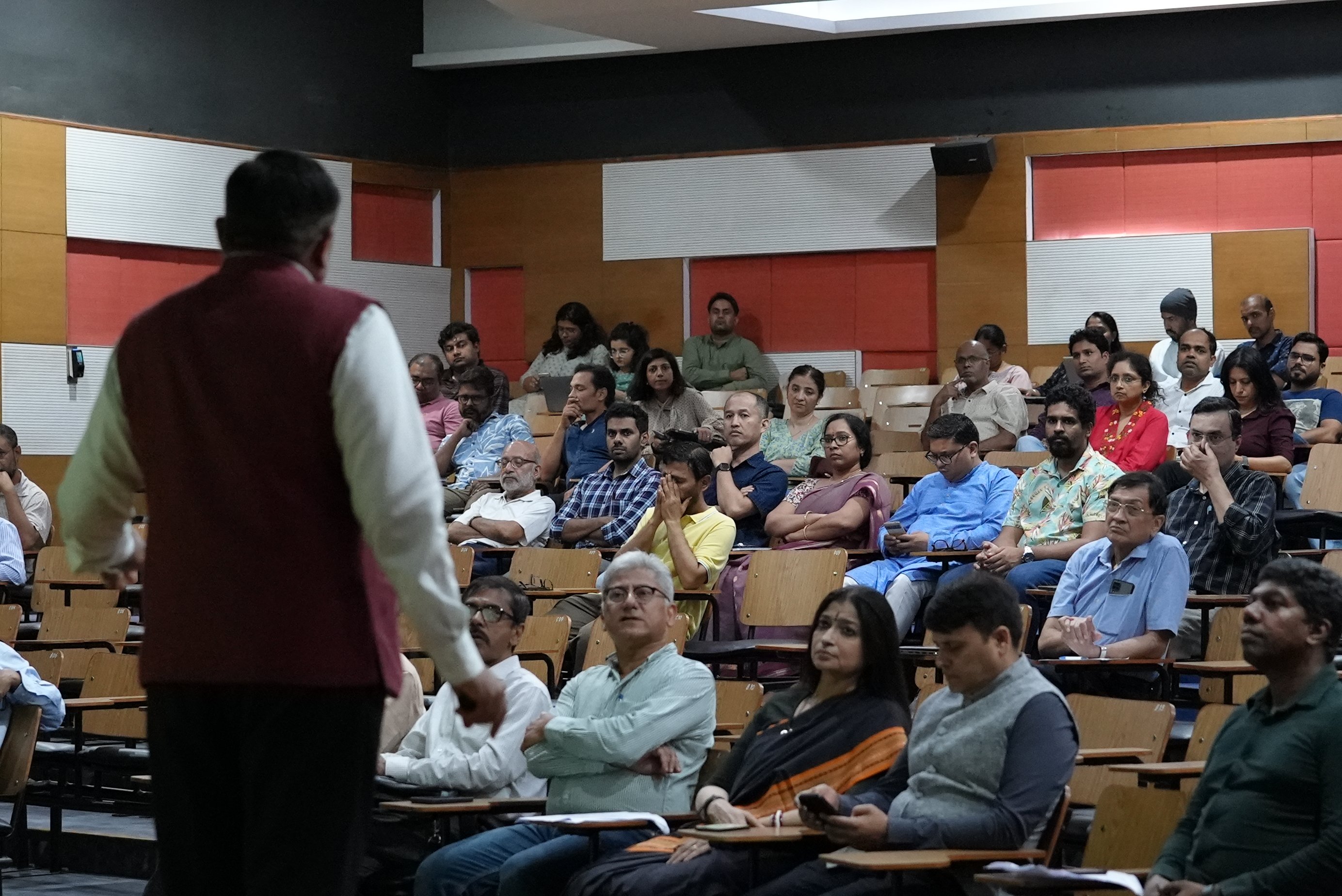 Dr. Ashwin Fernandes discussed the QS ranking framework. "Ranking is an exercise where one can find ways to improve oneself rather than just compare themselves with their peers. Governments play a pivotal role in having good universities and in turn a good university plays a key role in the country's progress", he said. In a highly informative session on the QS ranking framework, Dr, Fernandes gave extremely useful suggestions to the participants.
Following this, Dr. Pankaj Mittal, Secretary-General of the Association of Indian Universities (AIU) said in her discussion with Dr. Mukherjee: "the New Education Policy ensures that India becomes home to international campuses leading to collaborations and joint research. Students have all options to study anytime, anywhere in any university in any programme and any course. For example, in the scheme of Academic Bank of Credit, the student has the flexibility to do courses from multiple universities and design his or her degree so they can stitch their degree themselves." Dwelling on the issue of glass ceiling in higher education, Dr. Mittal, an ardent champion of women in higher education said, "If you see the number of students who are in higher education, it is 50-50. If you go to any convocation, the first position holders are mostly women. When you go to assistant professor level, again the ratio is around 50-50. When you go to associate professor it becomes something like 60-40. When you go to a professor, it becomes 70-30. For Vice-Chancellors, it becomes 93% men and 7% women. So where do all these women go - the ones who were toppers?"
"Discussions on innovative practices in teaching, research, and scholarship, were the hallmark of the FPDP. Listening to eminent speakers enabled understanding of new processes and interacting with other faculty members resulted in enjoyable five days," said Dr. Karthik Krishnan, Associate Dean (Research).