Department of Art, Media and Performance organizes a Screening & Conversation session with Amar Kanwar & Monica Juneja
The Department of Art, Media and Performance, School of Humanities and Social Sciences invites you to a screening and discussion program, "I think this is a conversation?" engaging with the work of eminent artist Amar Kanwar. The program includes a screening of The Scene of Crime, and a conversation between Amar Kanwar and Prof. Dr. Monica Juneja.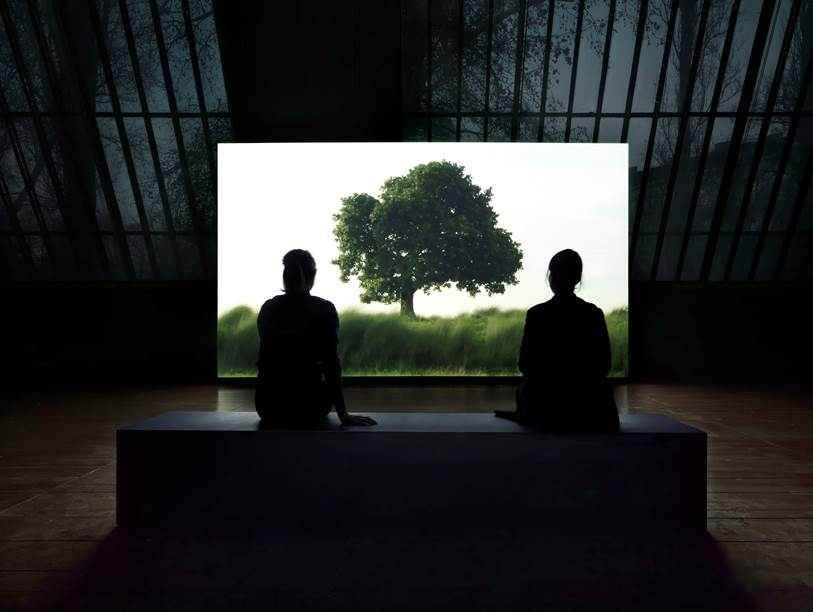 Film Synopsis
"The Scene of Crime" (42 minutes) is an experience of a landscape just prior to erasure. Almost every image in this film lies within specific territories that are proposed industrial sites and are in the process of being acquired. "The Scene of Crime" is an experience of 'looking' at the terrain of this conflict and the personal lives that exist within this natural landscape.

Amar Kanwar lives and works in New Delhi. His films and multi-media works explore the politics of power, violence and justice. His multi-layered installations originate in narratives often drawn from zones of conflict and are characterised by a unique poetic approach to the personal, social and political.

Recent solo exhibitions of Kanwar's work have been held at the Metropolitan Museum of Art, New York (2022); Ishara Art Foundation, Dubai (2020); NYUAD Art Gallery, Abu Dhabi (2020); Museo Nacional Thyssen-Bornemisza, Madrid (2019); Tate Modern, London (2018), Kanwar has also participated in Documenta 11, 12, 13 and 14 in Kassel, Germany (2002, 2007, 2012, 2017). Other solo exhibitions have been at the Stedelijk Museum, Amsterdam, Netherlands (2008); the Whitechapel Art Gallery, London, U.K. (2007); the National Museum of Art, Architecture and Design, Oslo, Norway (2006) and the Renaissance Society, Chicago, USA (2004).

Amar Kanwar has been the recipient of awards such as the IHME Helsinki Commission (2022); Prince Claus Award (2017); Leonore Annenberg Prize for Art and Social Change (2014); an Honorary Doctorate in Fine Arts, Maine College of Art, USA (2006); the Edvard Munch Award for Contemporary Art, Norway (2005); the MacArthur Fellowship in India (2000); the Golden Gate Award, San Francisco International Film Festival, USA (1999), as well as the Golden Conch, Mumbai International Film Festival, India (1998).

Monica Juneja is an art historian and has written extensively on processes of transculturation and visual representation, the disciplinary practices of art history in South Asia, the history of visuality in early modern South Asia, gender and political iconography, heritage and architectural histories in transcultural perspective. Her latest book, "Can Art History be Made Global? Meditations from the Periphery" (2023) responds to the challenge of the global turn in the humanities from the perspective of art history. A global art history, it argues, need not follow the logic of economic globalization nor seek to bring the entire world into its fold. Instead, it draws on a theory of transculturation to explore key moments of an art history that can no longer be approached through a facile globalism.

Monica Juneja is Distinguished Professor at the School of Humanities and Social Sciences Shiv Nadar Institution of Eminence, Delhi NCR and Professor of Global Art History at the Heidelberg Centre for Transcultural Studies, Germany.