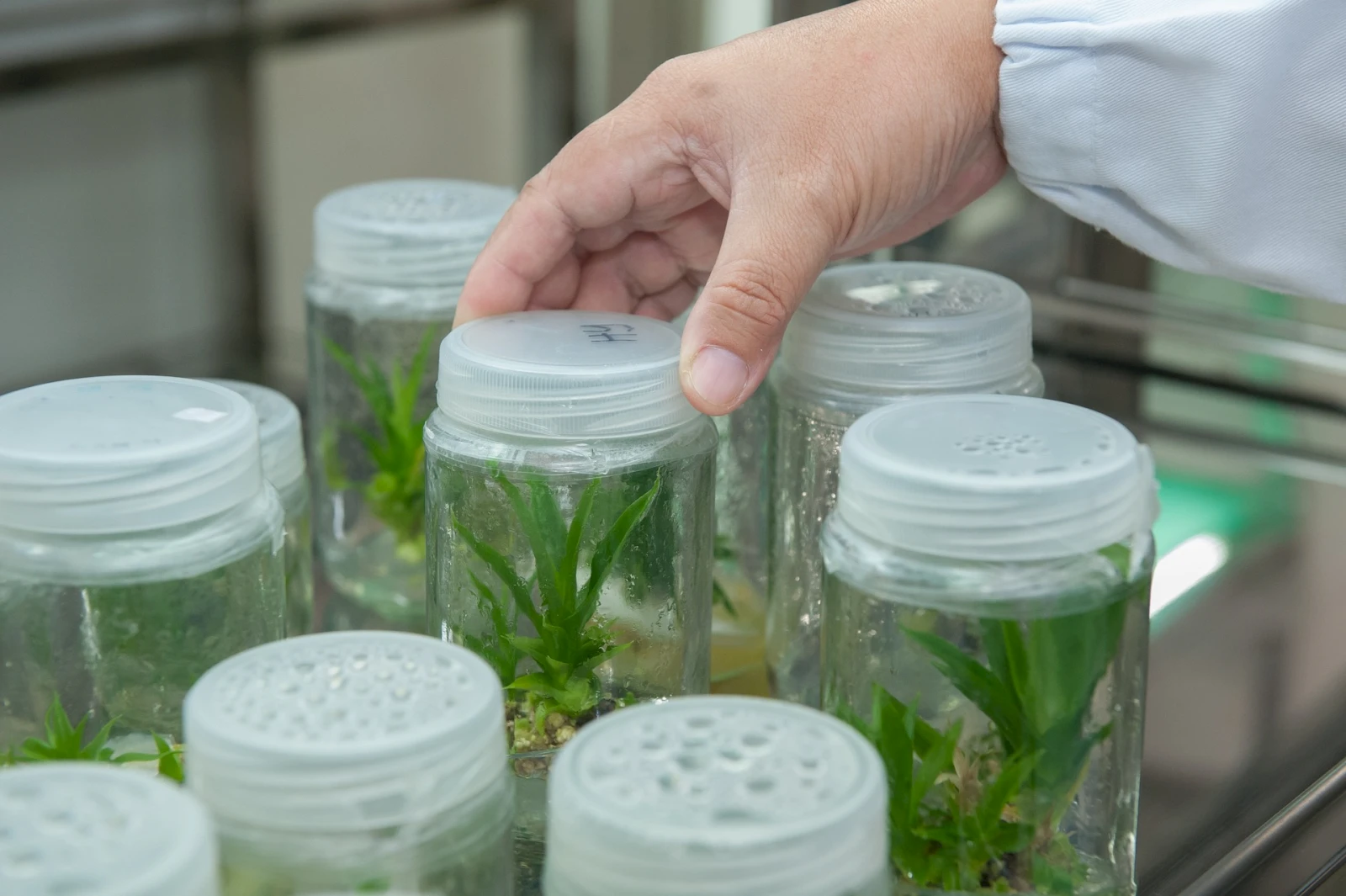 B.Sc. (Research) in Biotechnology
The Major Program in Biotechnology is designed to provide concepts and applications in major areas. The program covers the core and electives required to complete the course requirements.
Anil Kumar Shukla
anil.shukla@snu.edu.in
Overview
The Department of Life Sciences at Shiv Nadar University imparts teaching and research that expands knowledge of biology and biotechnology. By introducing undergraduate students through B.Sc. (Research) Biotechnology program to the fundamentals and advances of biology, the Department prepares students with in-depth and comprehensive knowledge. The Department's teaching and research fields of specialization include Biochemistry, Bacteriology, Cell Biology, Cell Signaling, Molecular Biology, Genetics, Neuroscience, Parasitology, Plant Science, Virology, and Bioinformatics. Several faculty members have interdisciplinary research interests in Chemistry, Physics, and Engineering. The Biotechnology Major program aims to effectively engage students in learning, enhance their problem-solving skills, and deepen their understanding of the discipline.
The Department trains students in interdisciplinary areas that include Cancer Biology, Vascular Biology, Malaria, Bioinformatics, Protein function, expression and structure, Medical Biotechnology, Industrial Biotechnology, Drug design and drug development-the specialization of our faculty.
Our state-of-the-art labs match the international standards of top universities/institutes worldwide. Global academic collaborations that Shiv Nadar University has with the University of Pennsylvania, Carnegie Mellon University, and Duke University, will help the students to have better exposure and understanding, widening the horizon of their development.
Our industrial collaborations with companies such as Cadilla Zydus and Merck, to name a few, fill the gap between conventional Ph.D. and industry-ready professionals, leading them to opportunities for good jobs in academia, industry, and hospitals.
Want to be a part of School of Natural Sciences?