Nuclear Magnetic Resonance (NMR)
The Nuclear Magnetic Resonance Bruker Avance III HD 400(NMR) facility at Shiv Nadar University is equipped with a 400-MHz magnet (operating field at 9.4 Tesla), a multinuclear broadband probe (one NMR probe) covering NMR active nuclei (H, C, P, N, F, Si, Hg, Pt) and temperature controllable probe head (±150 °C). This instrument is useful for regular sample characterization and quantitative analysis of mixtures containing known compounds. Further, it can be used to study various physical properties at the molecular level, such as molecular conformation, conformational exchange, and diffusion, by utilizing multidimensional (2D) NMR.
Specifications:
MAGNET SYSTEM
High performance actively shielded ASCEND TM
400 MHz superconducting magnet system, 54 mm bore
Operation field at 9.4 Tesla
Strayfield: radial 0.5 m/axial 1.0 m
Helium hold time>300 days
Helium level meter with alarm function for low helium level
Nitrogen level sensor
Standard magnet stand with vibration damping accessory
SHIM SYSTEM/LOCK CHANNEL
Bruker high performance Orthogonal Shim System (BOSS 1) with 20 shim gradients, low current and low heat dissipation design.
Bruker Smart Magnet Control System (BSMS) for shim and lock control and Digital LockTM control unit, including:
digital lock frequency generation, variable frequency for operation at selectable fixed field
digital quadrature lock receiver
fast field adjustments with sample-and-hold circuit
2H amplifier with integrated lock switch for 2H gradient shimming
shim control boards (SCB) with ultra-stable high-precision, low-noise shim current sources.
Faculty in-charge:
Dr. Bappaditya Gole (bappaditya.gole@snu.edu.in)
Contact:
Shripal Malik (sm789@snu.edu.in)
Sample collection:
Stable sample: In a sealed vial with proper packing
Unstable sample: As per the sample history
To be couriered to SNU Address: Mr. Shripal Malik R-108, R-Block Department of Chemistry School of Natural Sciences Shiv Nadar University Tehsil Dadri, Village Chithera Gautam Buddha Nagar, UP 201314
---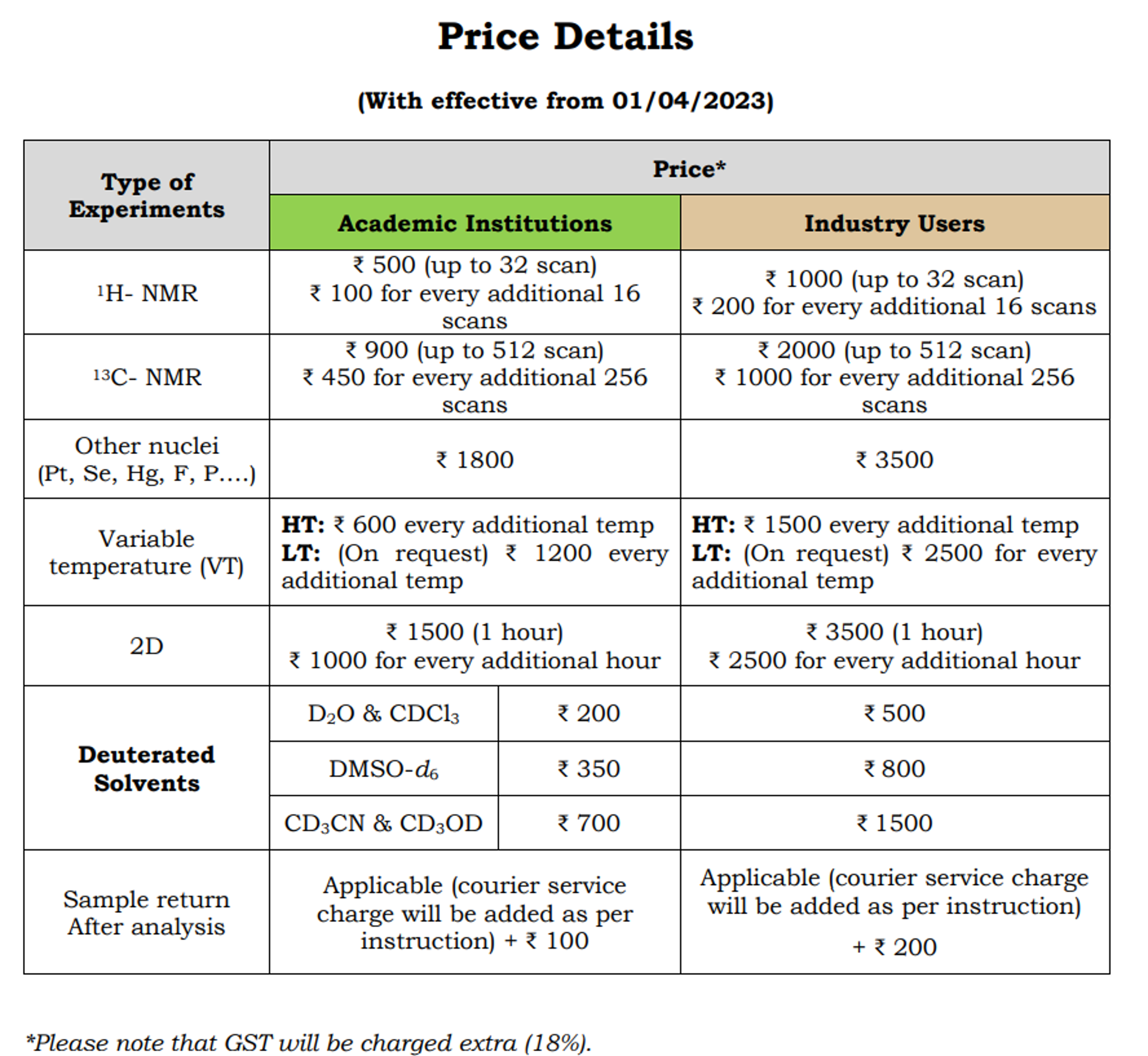 ---
Contact Person
Shripal Malik (sm789@snu.edu.in)