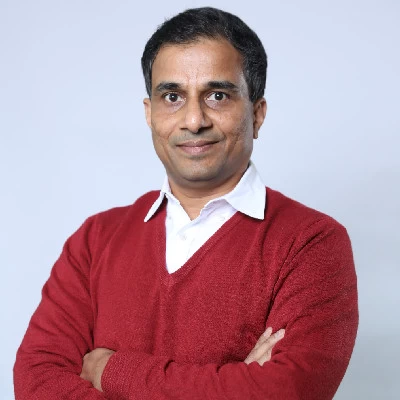 Dr Sanjeev Galande
Dean, School of Natural Sciences
Shiv Nadar Institution of Eminence

Ph.D., Biochemistry and Molecular Biology, Indian Institute of Science, Bangalore,
Masters of Science, Biotechnology, University of Pune, Pune
Dr Sanjeev Galande
The School of Natural Sciences is integral to Shiv Nadar University's vision of becoming an institution of global stature and impact. We provide students with an international environment in a local setting with innovative and engaging teaching methods and offer a wide range of physical and biological sciences subjects across Chemistry, Life Sciences, Mathematics, and Physics at the undergraduate, postgraduate, and doctoral levels.
The School's vision is to lead the way in scientific research and development through the study and application of natural sciences, creating a highly productive scientific workforce, and fostering a true scientific temper in society.
Our pedagogy reflects our cognizance of the blurring of lines between different sciences. With multidisciplinarity at the core of our educational offer, students can choose from the broad spectrum of program offerings within the natural sciences discipline or outside of it.
As an institution that's focused on driving cutting-edge research, we continuously push frontiers of knowledge to achieve research excellence across diverse disciplines.
The School also runs some of the University's key research centers that operate in data analytics and computation, advanced materials, informatics, and translational biology. The research is enabled by the many state-of-the-art laboratories and computational facilities established in the School.