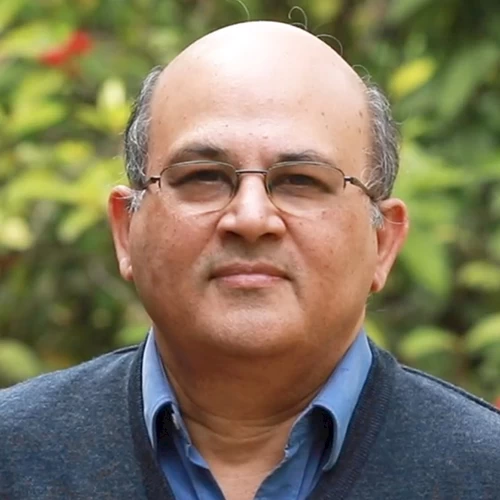 Dr. Rishikesha Krishnan
Director, Indian Institute of Management Bangalore
Professor, Corporate Strategy & Policy Area
Jamuna Raghavan Chair Professor of Entrepreneurship
Dr. Rishikesha Krishnan
Dr. Rishikesh Krishnan is currently Director at the Indian Institute of Management Bangalore; where he also serves as Professor in the Corporate Strategy & Policy Area, and the JamunaRaghavan Chair Professor of Entrepreneurship. His research are in the areas of strategy, innovation and competitiveness. He formerly served as Director of the Indian Institute of Management for the period 2014-2018.
Dr. Krishnan is a prolific writer and has several publications spanning outlets that include refereed journals, the popular press, case studies, book chapters, and books. These include two books on innovation: From Jugaad to Systematic Innovation: The Challenge for India, published in February 2010, and 8 Steps to Innovation: Going from Jugaad to Excellence (co-authored with Vinay Dabholkar, and published by HarperCollins in March 2013). The latter won the Best Book Award 2013-14 from the Indian Society for Training and Development.
Dr. Krishnan was a Visiting Scholar at the Center for the Advanced Study of India, University of Pennsylvania in the Fall of 2008, and at the Indian School of Business (ISB), Hyderabad (2011-12).  He has been a consultant to, or conducted management development programs for, Hewlett-Packard, British Telecom, Daimler Chrysler, Wipro, Siemens, and the Governments of India and Karnataka.
Dr. Krishnan holds an M.Sc. in Physics from the Indian Institute of Technology at Kanpur; an M.S. in Engineering-Economic Systems (now Management Science & Engineering) from Stanford University; and his Ph.D. is from the Indian Institute of Management Ahmedabad, where his thesis proposal won the outstanding thesis proposal award instituted by the Industrial Finance Corporation of India.